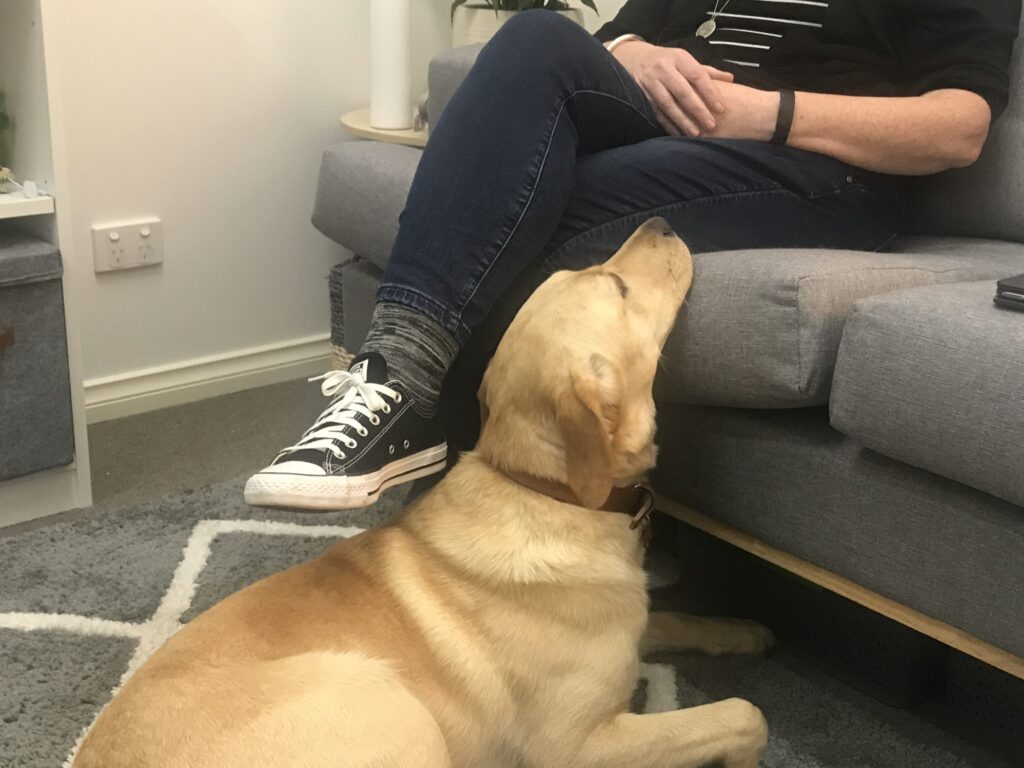 Benefits of AAT
The benefits of AAT for individuals have been shown to include consistent improvements over four main areas:
* Autism spectrum symptoms (e.g., positive social interactions and communication)
* Medical difficulties (e.g., lowering of heart rate and blood pressure and increased motor skills & co-ordination)
* Behavioural problems (e.g., reduction in verbal resistance, aggression, violence & increased compliance with rules)
* Emotional well-being (e.g., reduction in anxiety, fear & depression)
Research Findings
Findings from research on the outcomes of AAT suggests that this form of therapy is a calming and engaging approach, that improves health conditions. AAT has been found to offer unique benefits for encouraging social development, positively influencing an individual's experiences of anxiety and increasing engagement in daily activities and self-care. Additionally, by building positive and trusting relationships with therapy animals, individuals are able to learn trust and skills through their interactions which then functions as an 'emotional bridge' to support the expansion of learnt skills into relationships with others in their social worlds.
Outcomes
The ability to engage safely with another being and practice social and emotional skills without the fear of judgement or rejection is a powerful tool to build confidence in a sometimes overwhelming social world. Trained therapy dogs such as Bacardi and Kaluah have repeatedly shown their openness to helping others and provided a safe social experience where care, compassion and acceptance is given freely. There is no need to fear rejection with this patient and loving duo, they love to help others and to share their strength to help ground you through difficult times. This grounding then allows you to engage in more open emotional expression, processing what has in the past been too painful to express. By having this opportunity, you can move forward from what has been holding you back so you can move forward into the future and thrive.