Insight Therapies
Child & Adult Counselling
The First and Only Animal Assisted Therapy Practice in Wodonga
We invite you to take a calm, slow breath. . .
Let your shoulders drop. . . and your jaw relax. . .
We're here together and the healing starts now
At Insight Therapies: Child & Adult Counselling, we welcome you exactly as you are, whilst harmoniously creating permission for the person you want to be. 
We wholeheartedly believe that you have the capacity to thrive as your happiest, most fulfilled self when you are given a safe and sacred space to be fully heard, seen and valued.
It's our promise that we will hold this space for you. We will honour your story and acknowledge your past. We will support you in the unpacking and processing of challenging emotions, complex trauma and fear, and we will follow your lead at all times.
Most importantly, we will support you to understand your unique place in the world, create peace in your mind, release yourself from habits and thoughts holding you back, and finally move forward with hope and purpose.
Reaching out for help when you need it is the first step to rediscovering your hope, your voice and your happiness. Welcome, it's time to take that step.
"In all my years of therapy, I have never felt so seen before. Not just by Anita, but more importantly, by myself."
READY TO TAKE THAT FIRST STEP?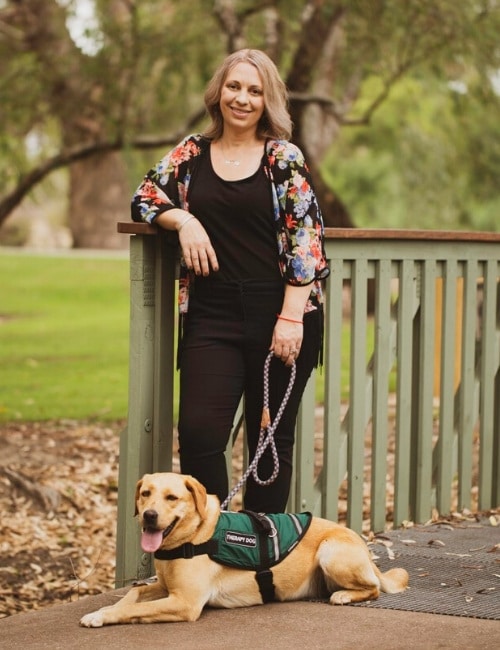 Meet your Lead Therapist, Anita Geary
With over two decades in fusing a gentle, nurturing and empowering counselling style with evidence-based and trauma-informed clinical training, Anita has helped families all across the region regain control of their feelings and future. Many have described their first meeting with Anita as a feeling of relief; a great exhale after many years of struggle, hopelessness and ineffective therapy. Through animal assisted therapy, expressive therapy, NDIS counselling, individual counselling and more, Anita offers life-changing therapy sessions to children over six, teenagers and adults alike. Anita is registered with the Australian Counselling Association and can also support the needs of NDIS participants.
The Insight Therapies Ethos
Everything that we do here at Insight Therapies centres around safety. When we create an environment of physical and psychological safety, we can more effectively place you at the centre of your work and deliver a therapeutic response that has real, long-lasting outcomes that break through. We see you and will invest understanding, value and acceptance into you in a way that is fully present and always attuned to your emotional state, so that you can begin to heal from past life experiences, stress and trauma. 
"When a person is able to understand it is not them who is failing, but rather those unhelpful thoughts and behaviours are a result of their brain's natural responses to protect and ensure survival, it becomes possible to move past the self-blame, or feelings of shame and appreciate the way their mind and body has protected them in the past, allowing them to let go of what was holding them back." Anita Geary, Lead Therapist.
Albury Wodonga's first and only Animal Assisted Therapy Practice servicing children, teenagers and adults alike. We are based in Wodonga, Victoria, and support clients to achieve emotional freedom and improved lifelong outcomes.
I believe that each of us has the resources and strengths not just to survive through the hard times but to thrive into the future.